Essential Oil - Thiolised India Pale Ale - 5.6% - 440ml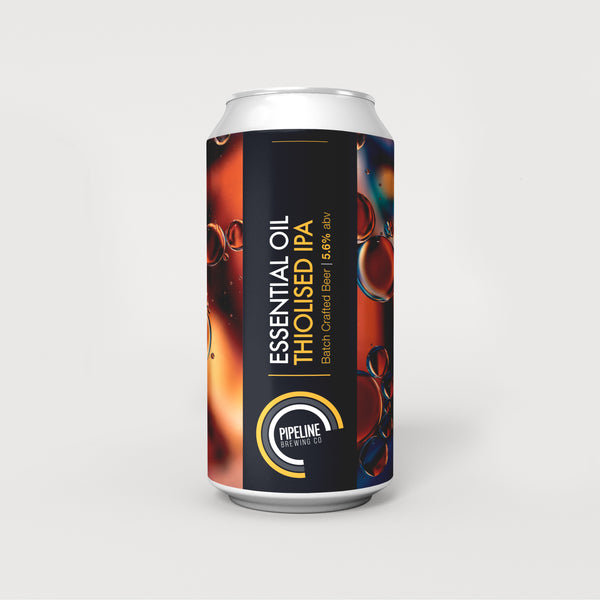 Batch Crafted Beer brewed in house on the north Cornish coast.

Full on science here! Thiols are intense aroma compounds responsible for the sought after tropical fruit flavours in hoppy beers. This IPA uses hops packed full of them, and a specialist yeast to unlock the magic. Its beer but not like we know it Jim!
Hop Profile:
Idaho 7™ Ripe with zesty tangerine flavours

 reminiscent of marmalade. Its uniqueness shows in the pleasant herbal notes that meld with the citrus to come across like an earl grey tea.

Sabro™ An aroma hop that is quite complex.

 It imparts a distinct tangerine and  coconut flavour, with undertones of tropical and stone fruits. But there are also hints of cedar, mint, and cream.
Ingredients: Water,
ABV: 5.6%
Net Contents: 440ml ℮
Packaging: Recycled Aluminium 

Always Vegan Friendly
Allergens: Malt, Wheat, Oats, Gluten.