Pipe Dream - Pale Ale - 4.0% - 440ml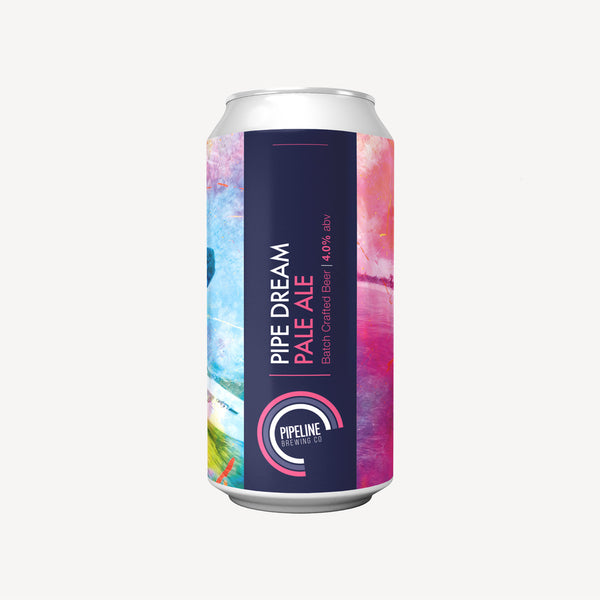 Batch Crafted Beer brewed in house on the north Cornish coast.

Pipe Dreams, rarely do they bear fruit but this beer is proof that sometimes they do..so let your imagination roam free while sinking a few of these, who knows what you may come up with!
We use Simcoe® and Mosaic® in the whirlpool then Idaho 7™ in the fermenter. Loads of oats give body for its modest ABV. 

Sessionable? Oh yeah!
Hop Profile:
Idaho 7™ Ripe with zesty tangerine flavours reminiscent of marmalade. Its uniqueness shows in the pleasant herbal notes that meld with the citrus to come across like an earl grey tea.
Mosaic®

 

With its high alpha content and unique complex aroma profile, it's the hop of choice across a variety of beer styles. Named in honour of the artistic assortment of aromas and flavours, you can expect notes of floral, tropical, fruity, and earthy characteristics.

Simcoe® has great bittering qualities, but also packs a complex arrangement of stone fruit, pine, and citrus zest. A truly dual purpose hop that is capable of standing on its own in a wide range of brew styles.
Ingredients: Water, Extra Pale Flaked Oats (Golden Promise), Wheat, Malt, Hops, Yeast.
ABV: 4.0%
Net Contents: 440ml ℮
Packaging: Recycled Aluminium 

Always Vegan Friendly
Allergens: Malt, Wheat, Oats, Gluten.